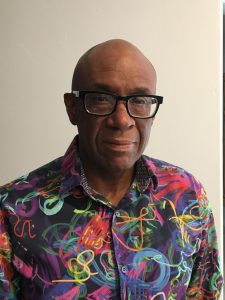 Xolani "xk" Kacela, Ph.D. is the author of several other books, including Finding Your Way Home, Hard Things, Get A Hold of Yourself, The Black UU Lives Survival Guide. and It's Your World. He has published numerous articles on faith, theology, and other contemporary subjects.
Career
He serves as the minister of the Unitarian Universalist Church of Las Cruces, New Mexico. Before that, he served UU congregations in Dallas, TX, and Durham, NC. He has worked as a hospice chaplain.
He is a chaplain in the New Mexico Air National Guard, in Albuquerque, NM. He served with the District of Columbia National Guard at Joint Base Andrews and worked at U.S. Special Operations Command at MacDill Air Force Base in Tampa, FL. He began his military career with the Texas Air National Guard in Ft. Worth, TX. He has deployed four times, including service during Operation Iraqi Freedom.
Education
Kacela has four earned degrees, including a doctorate in pastoral theology and pastoral counseling from Texas Christian University. He earned his BBA in Accounting from Morehouse College.
Personal
He lives with his wife, Tamara, in Las Cruces, NM.
Click here to return to the home page.