Finding Your Way Home
What's the book all about?
Finding Your Way Home is the upcoming new children's fiction book by children's book author, Xolani Kacela, also known as revdrxk. This is beautifully illustrated book is for 4-8 year-olds. The main theme is "new experiences" children have as they are growing up making friends and discovering the world. The main character in Finding Your Way Home learn she's only kid in her circle whose family doesn't have a spiritual community.
What is spiritual community?
Being in a spiritual community is a tricky thing these days. Many families want to bring their children up in intentional communities such as the one in Finding Your Way Home. This book takes the mystery out of what happens in kid-friendly spiritual communities, or churches. The children's book author, revdrxk, grew up in a family who sometimes attended church, but often didn't. Thus, revdrxk understands children who wonder about what their friends do on Sundays.
This book is for you!
I'm hoping this book will reach many people. If you have kids between 4-8 years old, you will love this story. Parents and kids should also appreciate this book. The book has a special message for Unitarian Universalists and UU directors of religious education. If you fit either category, the book has a special message just for you.
My creative process.
This book, Finding Your Way Home, has been a labor of love. The creative process has been especially interesting. After I conceived the idea and the storyline, I thought long and hard about what type of message people are looking for regarding children's spirituality.
Here are a two early sketches from the creative process.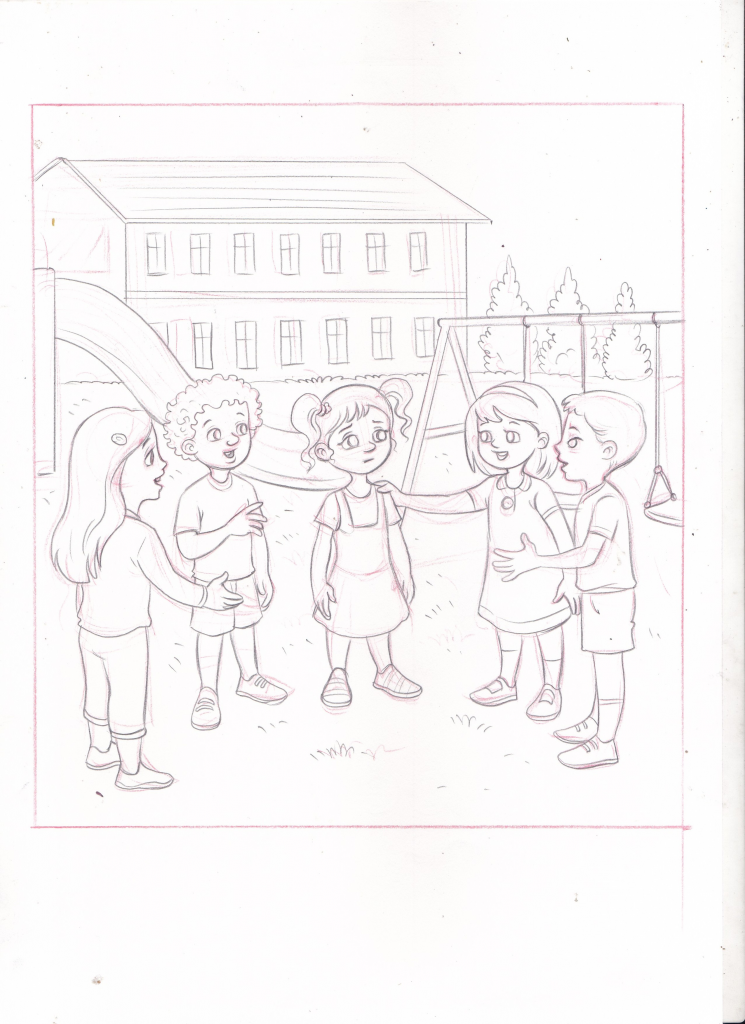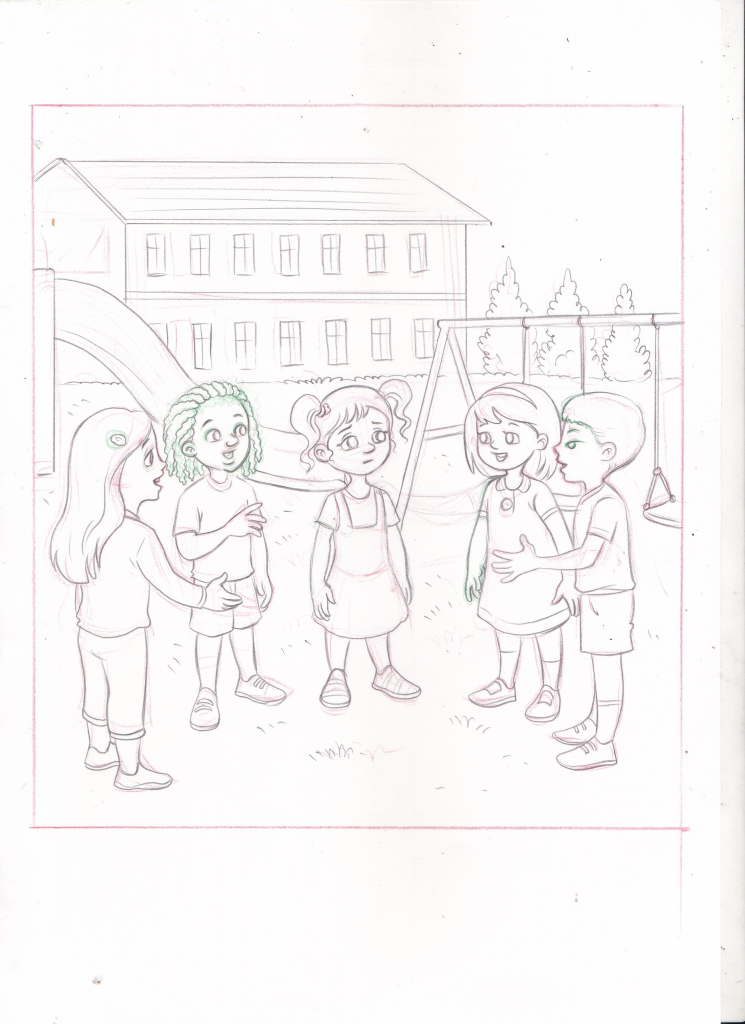 More on the contemporary reader.
It became clear many families with young kids today would like their children to belong to a spiritual community, but not a traditional place where kids get told what to think. Today's parents are more progressive than just 10 – 20 years ago. So my creative process took into consideration the needs of diversity, inclusion, and freethinking people.
This book will be available in all formats: eBook, paperback, large format, and audiobook.