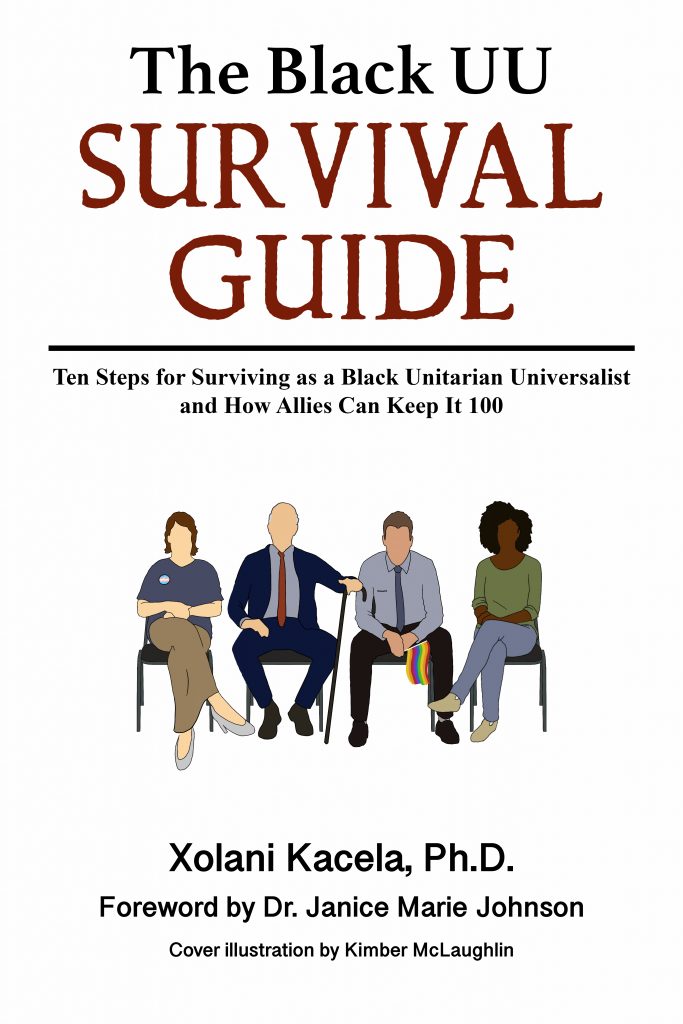 Book purchase links
Get Your Copy Today.
"The Black UU Survival Guide" just published!
Details
African American Unitarian Universalists (UUs) and friends seeking a clear-eyed explanation of UUism will discover this book contains the answers they need. The writing is down-to-earth and conversational. The author guides you through the land of UUism that most UUs never talk about.
You'll discover why people love Unitarian Universalism and can't get enough of it. You'll become an instant insider! Discover what people are talking about when they say, "beloved community."
The Black UU Survival Guide is a map with visible markers and signposts. It has insights about African Americans seeking right relationship with majority white UU congregations. It accomplishes this with a Ten-Step roadmap that helps Black UUs and Black seekers establish and maintain a lasting membership in UU communities and form a desired UU identity.
The book begins by describing Black people attracted to UU churches and communities, but highlights important differences that people need to know. Then, it lays out the Ten Steps for surviving, which include, but are not limited to: UU basics, understanding church culture and politics, how Black UUs can find their people, navigating race and racism in UU churches, and establishing networks to support authentic blackness in UU churches and communities. In addition, there is a special section for UU clergy and those considering UU ministry.
Notably, the book coaches non-Black allies how to "keep it 100." That is, how to partner with and build connections with Black UUs and other Blacks who seek to join a UU congregation. The book addresses ways to be sensitive to Black people in UU churches and how to avoid committing microaggressions.
There are specifics strategies offered for allies and ministers to practice a more inclusive style of leadership. The book is a perfect handbook for UU seminarians.
UU ministers seeking strategies for racial justice and reconciliation in congregational life will greatly benefit from reading The Black UU Survival Guide. You will learn a new process essential for bridging the racial and cultural gaps between Black UUs and UU allies.
The Black UU Survival Guide is a must-read book for all UUs seeking to build and maintain a truly inclusive, equitable, and beloved multicultural community.