Hunting, Fishing, and Pick-Up Trucks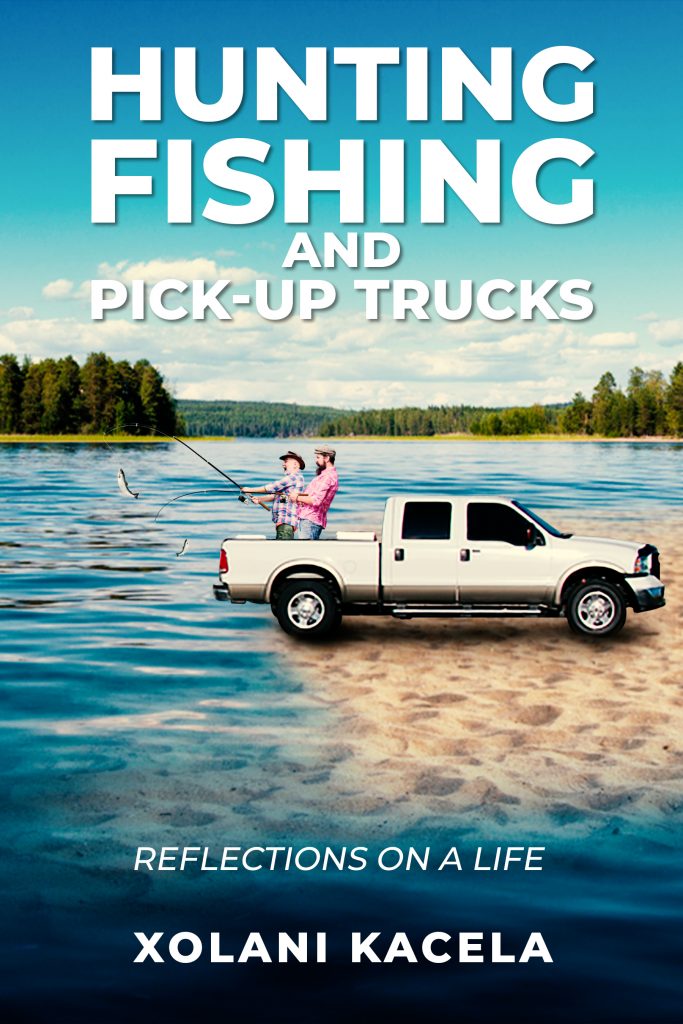 Hunting, Fishing, and Pick-Up Trucks is a collection of essays. It is about the life and adventures of a man on a mission to impact the people he encounters and the world.
Available for pre-order on Amazon, or everywhere that you buy your books. Free download for a limited time here.
Excerpt:
The writings here cover a variety of subject matter. The title piece arose from my love of being outdoors fishing and hunting. This is a relatively new passion, but one that I've embraced wholeheartedly. However, the focus piece tackles another issue very close to my heart and soul: equity and inclusion in U.S. society and culture. The work explores ways that Americans might dismantle the walls of systemic racism, white supremacy culture, and the various forms of oppression that prevent all Americans from achieving their dreams and fulfilling their promise.
I hope this book provides answers to the question of how do we create a sustainable and equitable society? I believe we must approach the task with our eyes wide open, with unbridled commitment, and most importantly, with intention. Change is never free, and it only comes when people purposefully make it happen.
My target audience is two-fold: persons searching for a freethinking perspective and a deeper understanding of complex issues, but not written in complex language, and persons who create and shape policy who are open to expanding their frame of reference to include a Black, Indigenous people, and people of color (BIPOC) voice. Thanks to the many people who laid eyes on this work and helped it come alive. I couldn't do any of this work without the love and encouragement from my many colleagues and friends who nourish my spirit. I love you, all.