Rev. Erin J. Walter, UU Community Minister
Take On Faith – October 25, 2021
Rev. Erin J. Walter is a community minister ordained in the Unitarian Universalist tradition. She also plays bass for two bands: Parker Woodland and Butch County. She joined host Xolani Kacela from her home in Austin, Texas. You will enjoy this episode of Take On Faith on KTAL-LP.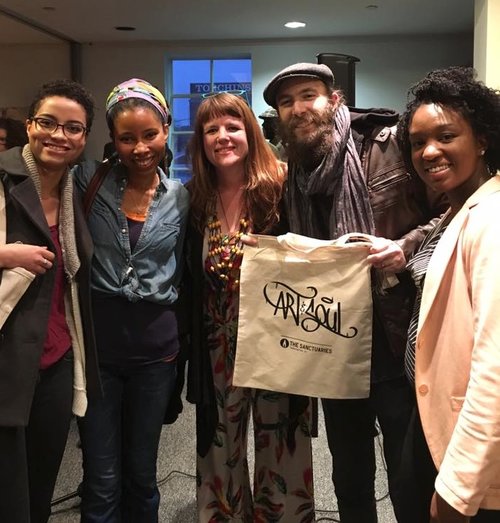 Erin Walter talked about her life as a minister in liberal faith. She discussed the sacred part of her ministry many people don't see. Walter shared much needed wisdom. In particular, she described ways to build bridges over our differences.
The pandemic affects us all, she said. She described how her UU ministry affects the people she serves. A member of the Texas UU Justice Ministry, her work often focuses on social justice. She put light on how listeners can change their neighborhoods by being humble.
You can reach Rev. Erin J. Walter on her websites, ErinWalter.com and ParkerWoodland.com.
From the guest's website:
Rev. Erin serves the wider community through ministry open to people of all faiths, including:
Officiating weddings, memorials, and rites of passage
Guest preaching, music, workshop facilitation, camp chaplaincy, retreat leadership, and spiritual direction
Teaching Zumba for body and spirit in community settings
Writing about ministry and music for publications including the UU World and Austin American-Statesman
Erin's community ministry is intentionally eclectic and grounded in the first and seventh UU principles — affirming the worth and dignity of all people, interconnected across faiths and cultures, age groups and class. She is an original TXHandmaid, using arts activism to promote reproductive rights, as well as a member of the queer rock band Butch County and activist supporting human rights movements for accessibility, racial justice, immigrant rights, trans rights, and more.
MUSIC AS MINISTRY
Rev. Erin serves via songwriting and community building with her band, Parker Woodland. Their new EP "Live From LOVE Hill" is available on Bandcamp starting Friday, 9/3/21, to benefit mental health serves by the SIMS Foundation. Listen to Parker Woodland's debut EP "The World's On Fire (and We Still Fall in Love)" on Spotify, Youtube, and wherever you buy or stream music.