Mariel Ford Clarke
Take On Faith – November 20, 2021
Mariel Ford Clarke, author of Where After: WHERE Do Our Loves One Go AFTER they die? was the guest on this episode of Take On Faith on KTAL-LP. Clarke visited with Rev. Xolani Kacela for a chat about her book, her work in energetics, and how she helps people cope with death and loss. She joined Rev. Kacela from her home in Galway, Ireland.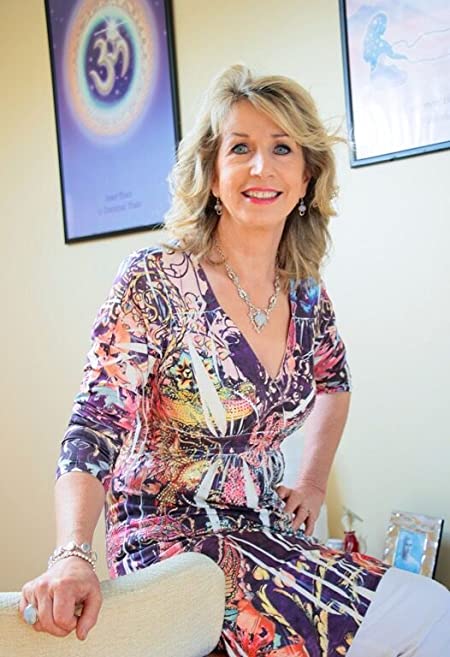 During the conversation, Mariel Ford Clarke took listeners on a deep dive into her journey through death, or the other side. She discussed dying, experiencing deep peace, and life after death. The experienced resulted in a life change which she shares with readers in her book.
Among the topics discussed included her early life with psychic parents, her take of where people go AFTER death, and the power of love to change souls. Clarke brings high energy to her work. You'll enjoy learning about the field of energetics, how death impacts life, and Clarke's interesting book.
You can reach Mariel Ford Clarke at info@marielfordeclarke.com. On Facebook, Instagram, and Twitter.
From Guest's Website
It has been my privilege to count Mariel as one of my very dear and trusted friends since we first met many years ago at a workshop I ran in England. [And] later, at workshops she organized for me with a friend in Ireland.
She is a totally luminous personality, a lighthouse set on the hill. She offers guidance and wisdom to many seekers of all backgrounds. Her work in the angel field has brought peace and comfort, guidance and strength to many seekers. I am sure [she'll] continue to do so through her website.
Being in the company of Mariel is like sitting in a flower-covered meadow in the spring next to a dancing, bubbling, singing stream.
She is the very essence of love, unconditional goodness and deep caring. Her integrity – for me the most fundamental human quality with love – is rock solid, and her love just flows and bathes those who come into her presence.
Pierre Pradervand
Author of The Gentle Art of Blessing