Daniel Simpson
Take On Faith – June 12, 2021
Daniel Simpson discussed his new book, The Truth About Yoga. His book provides an in-depth look at yoga. The book is available on Amazon and wherever you buy your books.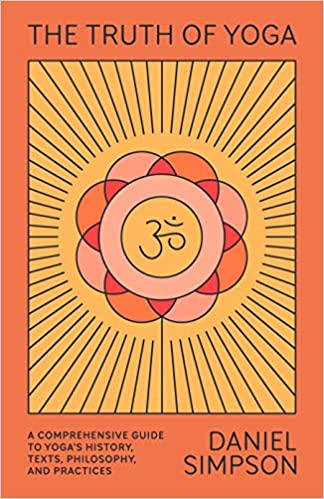 Simpson joined host Xolani Kacela from his home in Oxford, England. It was his first appearance on Take On Faith on KTAL-LP 101.5.
Daniel Simpson shared his story about how he discovered yoga. Also, he talked about how he became a yoga expert. He discussed yoga's roots and its early texts. Importantly, he explained yoga evolved from Hindu practice to modern day exercise.
He broke down how politics, religion, and culture changed yoga practice. Originally, it was a way to ease suffering. An established author, he updated listeners on the current state of yoga in the world.
From Guest's Website:
Published by Farrar, Straus and Giroux
Subtitled "A Comprehensive Guide to Yoga's History, Texts, Philosophy, and Practices," this book provides succinct answers to almost any question about yoga's evolution, putting teachings into context and dispelling misconceptions.
To quote the back cover:
Yoga is practiced by many millions of people worldwide and is celebrated for its mental, physical, and spiritual benefits. And yet, as Daniel Simpson reveals in The Truth of Yoga, much of what is said about yoga is misleading. For example, the word "yoga" does not always mean union. In fact, in perhaps the discipline's most famous text—the Yoga Sutra of Patanjali—its aim is described as separation: isolating consciousness from everything else. And yoga is not five thousand years old, as is commonly claimed; the earliest evidence of practice dates back about twenty-five hundred years. (Yoga may well be older, but no one can prove it.)

The Truth of Yoga is a clear, concise, and accessible handbook for the lay reader that draws upon abundant recent scholarship. It outlines these new findings with practitioners in mind, highlighting ways to keep traditions alive in the twenty-first century.

Daniel Simpson teaches at the Oxford Centre for Hindu Studies, and at Triyoga in London. He is a graduate of Cambridge University and has a master's degree from SOAS University of London.
Order a copy on the links below, at your local shop, or via Google or iBooks. An audiobook read by Tim Bruce is available on Audible.