Forget Gratitude: How I Learned to Love Me & Reject the Messed Up Stuff Haters Told Me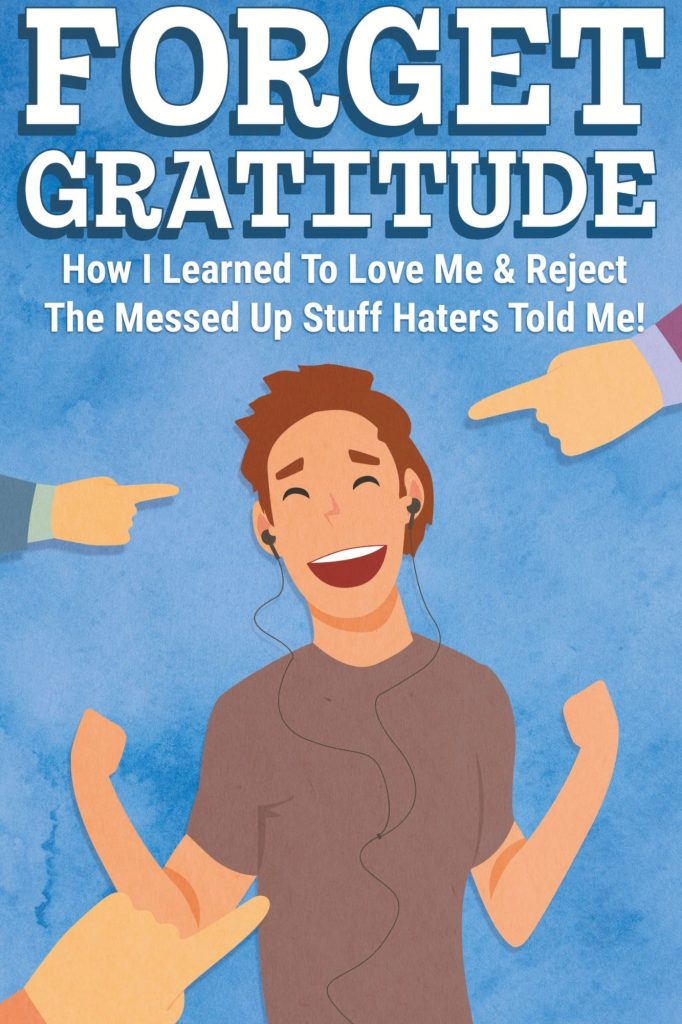 Breakthrough personal rejection, stop negative thinking, and importantly, learn the secret to stop chasing gratitude!

Negative thinking comes from listening to stuff haters tell you. Learn why rejection hurts so badly and how overcome it. Change your mindset by moving from rejection to self-acceptance.

Stop negative thinking in its tracks.

Forget Gratitude is a book that shines a spotlight on understanding why rejection hurts so much and why it results in negative thinking. The book will help you understand the roots of negative thinking and give you concrete techniques for immediately turning off the thought process that controls your mind. Moreover, the book will provide you with proven methods for shifting your thinking toward self-acceptance.

Learn why self-love and self-acceptance, NOT GRATITUDE, is the true path to peace.

Learn to live more comfortably in your own skin! Accept who you are, even the mistakes you've made or harm you've caused. Then decide if you want to change. Don't let others tell you how to feel or what to change.
Stop letting negative people have control over your thought process.

Believe it or not, negative thinking originates from early stages in life and begins with the people closest to you. Only you have the power to stop their effect on your happiness.

Develop a healthy body image, improve your work life, personal relationships, and discover self-compassion.

The book gets into important areas, such as the difference between selfishness and self-love, resilience, happiness, and matching your natural skills with the work you choose.

Release your ability to trust yourself and accept yourself as you are.

Are you over it! Quit letting your family, friends, co-workers, teachers, or spouses, or partners talk you into doubting the real you. Begin accepting who you are, the real you, right now.

Live more empowered with self-acceptance and self-love — BUY NOW.