Rev. Gordon Clay and Mrs. Lisa S. Bailey
Take On Faith – November 27, 2021
Rev. Gordon Clay and Mrs. Lisa S. Bailey appeared as guests on Take On Faith. They discussed their shared ministry and marriage with Rev. Xolani Kacela, the show host. Rev. Gordon Clay and Mrs. Lisa Bailey joined the program from Las Vegas, Nevada.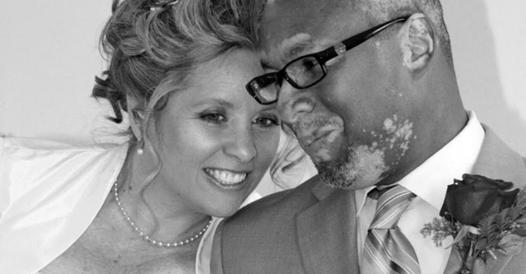 Rev. Bailey serves as minister of the Unitarian Universalist Congregation of Las Vegas, NV. He is also a Board-Certified Clinical Chaplain and Pastoral Counselor with the College of Pastoral Supervision and Psychotherapy.
Lisa Bailey works in the social justice arena with the Showing Up for Racial Justice Las Vegas chapter, the boards of No Racism in Schools #1865, and the Artivists. Lisa was an advance reader for The Black UU Survival Guide.
During the talk, they gave witness to life as Unitarian Universalists. Each spoke about their experiences being in a mixed marriage. Rev. Gordon Clay and Mrs. Lisa S. Bailey also shined light upon the challenges of leading a white church.
Interestingly, the Bailey's provided insight to the limits of a BIPOC leader in a white church. They spoke about the differences between Black church ministry and white churches. They offered insights to what keeps the two worlds apart.
You can reach the Gordon C. Bailey or Lisa S. Bailey on their YouTube channel, The Bailey View.
From Guests' Church's Website:
The Unitarian Universalist Congregation of Las Vegas exists as a religious community. The valley-wide ministry shares the principles of Unitarian Universalism and provides a sanctuary and a voice for spiritual seekers. It serves as a force for social justice in the greater community. Here, we challenge members, friends, and visitors to think for themselves, grow spiritually, and express and live their values.