Rabbi Daniel Cohen
Take On Faith – August 14, 2021
Rabbi Daniel Cohen, Senior Rabbi at Congregation Agudath Shalom in Stamford, Connecticut, is the guest. He joined host Xolani Kacela on Take On Faith to discuss his book, what will they say about you when you are gone, published by Health Communications. The program was broadcast on KTAL-LP 101.5 in Las Cruces, NM.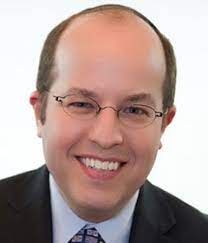 Rabbi Cohen and xk discussed the seven principles for living a life of legacy. Also, they dug into the meaning of "reverse engineering" one's life. That  describes how to live one's true purpose and realize one's "divine potential."
The conversation covered many topics from the book, to include embracing meditative minutes, finding Elijah moments, and bringing light into the world through act of goodness.
Rabbi Cohen's website is rabbidanielcohen.com.
You can contact Rabbi Daniel Cohen at rabbicohen@cas-stamford.org.
From Guest's Website:
Popular motivator, mentor, and inspirational speaker, Rabbi Daniel Cohen's unique blend of authenticity, humor, wisdom, and insight helps anyone better navigate contemporary society and lead a life of legacy. Engaging in hundreds of end of life conversations and delivering thousands of eulogies provide him with a unique perspective on the essence of a meaningful life.
Rabbi Cohen has served in the rabbinate for over thirty years and currently serves as senior Rabbi at Congregation Agudath Sholom in Stamford, CT, the largest modern orthodox synagogue in New England. Rabbi Cohen is author of What Will They Say About You When You Are Gone? Creating a Life of Legacy, speaks nationally on leading a life of legacy and is currently writing two books.
The first is a parable book on the secret of the light and the second is with former NBA All Star and Olympic Gold medalist Allan Houston on legacy. He is co-host with Reverend Greg Doll of the nationally syndicated Radio Show, The Rabbi and the Reverend and writes for the Huffington Post Blog and is a Bottom Line Inc. Expert.
He enjoys doing magic shows, playing sports, writing, searching for God, and living life with joy and ever-present smile! Rabbi Cohen and Diane are the grateful parents of six daughters and two grandsons.